Make your dream to be reality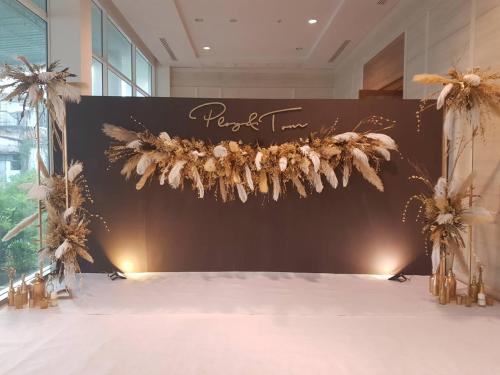 For many years, we have created the memorized day of couples. Trang Hotel Bangkok has fulfilled the dream of them to be reality. Your wedding will be here at Trang Hotel Bangkok.
For further information regarding the wedding, please kindly contact us via Tel: 6622827100, email: reservations@tranghotelbangkok.com.
Engagement Ceremony
Trang Hotel Bangkok offers you the first step of your wedding: the engagement ceremony. We inspire you to discover the oriental style engagement ceremony, Thai or Chinese from a traditional water blessing, giving of rings, tea ceremony and receiving the blessings from the monks. Our expert wedding planners, well-versed in the intricacies of the traditional engagement ceremony are ready to make it happen for you.
Wedding Ceremony: Western, Thai & Oriental Styles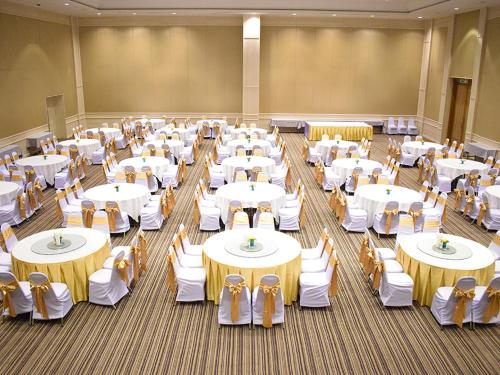 Take advantage of our extraordinary offers to create your wedding in a various style. There are function rooms matched with your event. Our wedding specialists are committed to invent banquet styles as well as dining menus, handing all of event details and collaborating closely with you.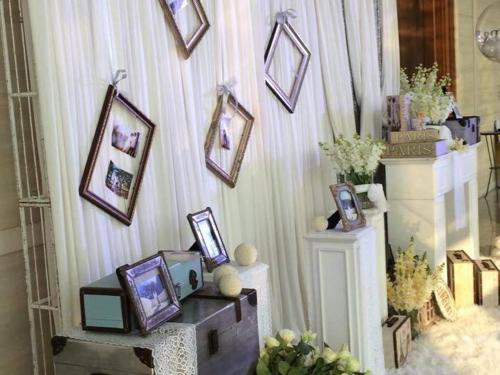 Inspire you with our wedding decoration collections. Our wedding specialists are here to collaborate with you for decoration arrangement.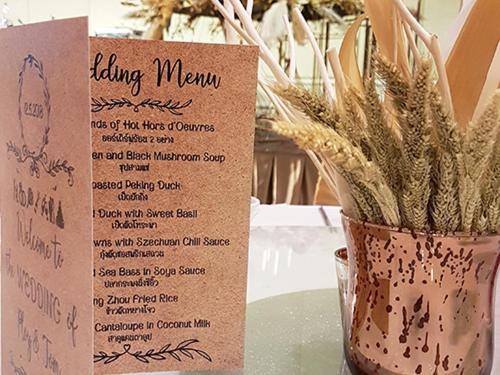 Celebrate your wedding with our dining selections, Chinese cuisine (Chinese table menu), Thai cuisine or Western cuisine. Trust our talented culinary team to craft dining menus matched with your venue.